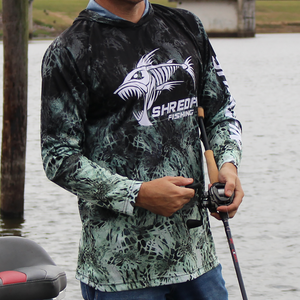 ShredFin Fishing Company Has Reached a Licensing Agreement With Prym1 Camo
ShredFin Fishing Company, a Bossier City, LA based fishing apparel company has reached a licensing agreement with Prym1 Camo. 
Prym1 provides camo patterns inspired by nature for outdoorsmen that need to blend in with their surroundings.  They offer unique and very attractive looking patterns for on the water, or in the woods.
The licensing agreement will allow ShredFin to offer their apparel line feauturing all Prym1 patterns.
"We are really excited about this partnership. Prym1 offers patterns that really catches your attention and looks great!"  We believe that our catchy logo emblazoned on the Prym1 patterns are going to be a winning combo, and a bit hit with our customer base."
We expected to have our products featuring the Prym1 patterns available at www.shredfin.com starting in mid September 2021.
---