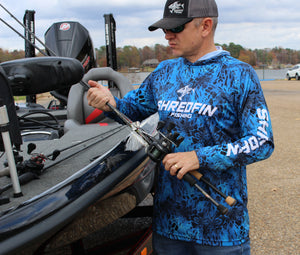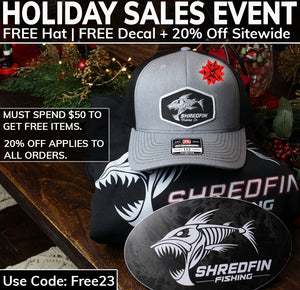 Free Hat | Free Decal + 20% Off Storewide!
Get a FREE $26 hat, FREE decal, and 20% off by using code Free23 at checkout.
Must spend $50 to receive free items. The 20% discount applies to all orders.
You don't need to add the decal and hat to your cart. We'll automatically include them in your order when code Free23 is used.
The hat and decal pictured is the one you will receive.
*Quantities are limited.
ShredFin Fishing Apparel
Intense Apparel for Hardcore Anglers! We offer top-notch fishing apparel at affordable prices. Our apparel not only looks great, but is engineered to keep you comfortable all day on the water.